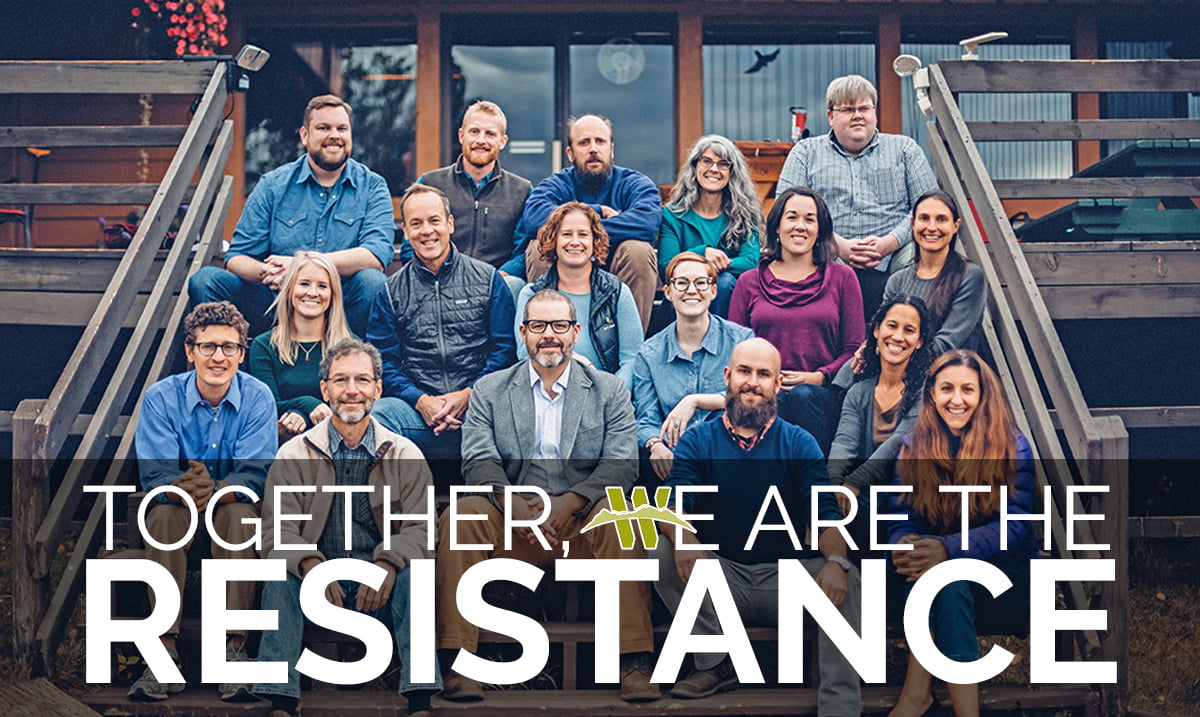 Just over one year ago, we made a commitment to you: to wield the power of the law to vigorously defend the American West's public lands, wildlife, and communities. We're proud to report to you that we've made great progress.
Leveraging the essential right of American citizens to go to court and hold our government accountable, we stood up for the West's iconic wildlife, including grizzly bears, wild salmon, and wolves. We defended common sense rules to slash climate pollution from fossil fuels, prevailing in the U.S. Senate to keep those rules on the books and overturning ill-advised attempts by the Trump administration to let oil and gas companies waste natural gas directly into the atmosphere—all while fending off aggressive industry attacks in federal court.
As we blaze a path through the dark, uncharted political waters we find ourselves in, we want to make sure you know that we're not just holding the line against the Trump administration, but also building power for transformational change.
We've made new commitments to foster American democracy and governance in service of a thriving, resilient American West and to advance core principles of equity, inclusion, and justice. Staying true to our roots, we've also strengthened place-based campaigns. In the Pacific Northwest, we've geared up action to help protect and restore Puget Sound and the broader region's ancient forests and rivers, including essential landscapes such as the Cascade-Siskiyou National Monument. And in the Mountain West, we've forged new strategic partnerships to combat fossil fuels and to spark a just transition to clean energy from the wind and sun, defending New Mexico's Greater Chaco, Colorado's North Fork Valley, and Montana's Powder River Basin from coal mining and reckless oil and gas fracking.
Know this: you've made our 2017 success possible and for that, we are grateful.
As we look to the New Year, our mission is more important than ever. We find ourselves in a time of dynamic and unprecedented challenge, with our country's political dysfunction exacerbating the looming, existential threat of climate change. But with you, we will continue our steady, strategic, and bold legal advocacy to turn the wheels of power at all levels of government in service of a thriving, resilient American West.
Together, we are the resistance. Together, we are the change. And together, we shall prevail.
For the West,
Erik